Talk To The Expert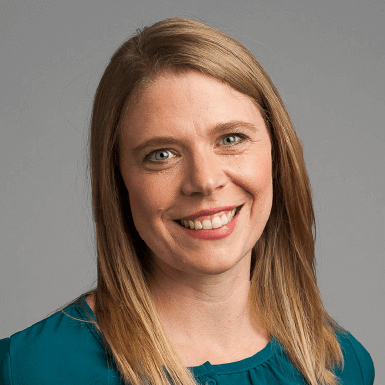 Sarah Garcia has been a usability researcher since 2004 and has a background in market research. In her time with UEGroup, Sarah has worked with nearly 100 companies, helped build two usability labs, conducted over 1,000 research sessions and 100 ethnographic interviews, and the numbers continue to climb. She's tried countless methods for measuring usability but has spent recent years chasing after one of the most elusive questions in UX research: how does the user feel?
As she conducted UX research of all kinds, she realized there was a missing layer of information that would make her findings so much richer and more understandable. When clients started to ask questions like, "How am I delighting my users?" or, "When do my users feel the most frustrated?", she jumped on the opportunity to find a way to get these answers. Sarah led the charge to create a scale that could quantify user emotions and provide stakeholders with the whole story to finally answer how users really feel when interacting with products. Sarah's efforts resulted in the Emotion Scale and a free tool for researchers to incorporate during testing, called youXemotions.
Contact Sarah Garcia for questions regarding the Emotion Scale development, how to use the scale during user research, and general questions about measuring emotions at
sarah@uegroup.com
.
How
The Emotion Scale Was Developed
Avoiding Biometrics
Not only are biometrics expensive to collect, their results are often skewed by the physical intrusion they cause during interactions. Sarah's philosophy has always been to conduct usability testing in the most natural and realistic setting as possible, so she looked for alternative methods.
Early Exploration
A moderator observed participants' behaviors during testing and noted moments of delight and frustration based on their facial expressions, actions and verbal cues. This combined with seemingly inflated ease of use or satisfaction ratings raised questions.
Findings
Participants struggled to find words to describe their emotions, and assumptions made by researchers based on verbal and non-verbal expressions were too subjective and difficult to standardize.
Charting Emotions
Inspired by Robert Plutchik's wheel of emotions, we created an own emotion chart based on 9 emotions and 5 intensity levels.
Validation Testing
An OOBE benchmark study was conducted to determine the number of words included on the chart, and competitive assessment was conducted on various emotion capture methods on the market.
User Input
Participants were shown different stimuli to elicit emotions, and analytics was run to gather emotion words through video and audio as well as what participants said and self-reported on our Emotion Scale.
Assess
Assessment of various emotion capturing methods found the self-reporting Emotion Scale a close second in accuracy to what participants expressed using their own words throughout various stages of the research session.
Accurate
Allowing participants to record their emotion and the intensity of each feeling throughout testing using a visual chart with a select number of emotions, helps users more accurate describe how they are feeling at recorded moments.
Visual Story
Quantifying emotions and visually presenting them as a journey throughout a product interaction allows researchers and stakeholders to understand users entire experience and pinpoint moments of delight, frustration, and everything in between.