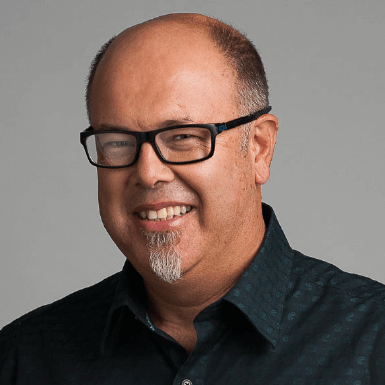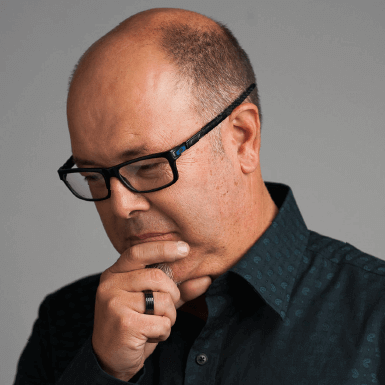 TONY
FERNANDES
Chief Instigator
Founder of UEGroup and a usability expert with more than 25 years of UX strategy, research and design experience. Prior to founding UEGroup, Tony founded Netscape's User Experience Group, the Apple/Claris Human Interface Group and organizations at Lotus/IBM and Xerox PARC. He also launched various web and software ventures. Tony speaks regularly and is the author of the book "Global Interface Design".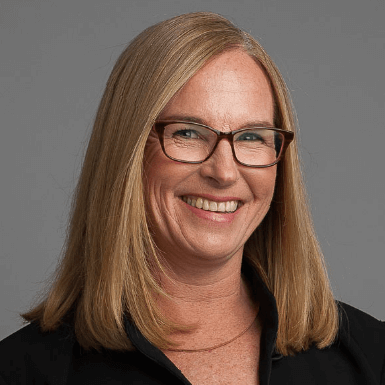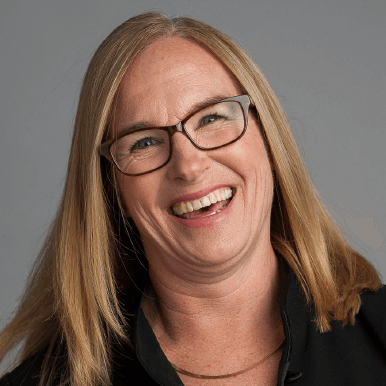 KATHY
FERNANDES
Merry-go-round
operator
A project and operations manager who manages UEGroup's relationship with its clients. Her background in Business Management allows her to keep a focus on what is most important to our client's business. Kathy's past experience includes positions in the financial services industry, where she developed Quality Improvement Systems.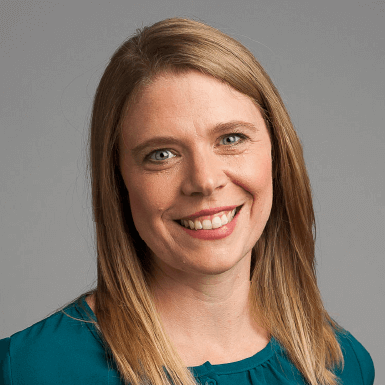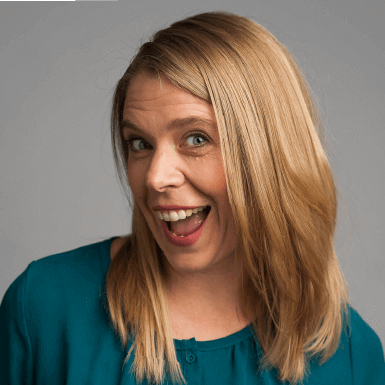 A senior UX researcher with a background in market research. Sarah brings business and marketing savvy to the research she takes on and her unique perspective has profited companies such as Disney Interactive Labs, Dell Computer, Stryker, Intel and DirectTV. Sarah is experienced with onscreen, device, medical, enterprise and consumer usability and has spoken on Practical UX Methodologies, Incorporating Kids into UX Methodologies and Measuring Emotion at conferences such as TVX, UXPA and CHI.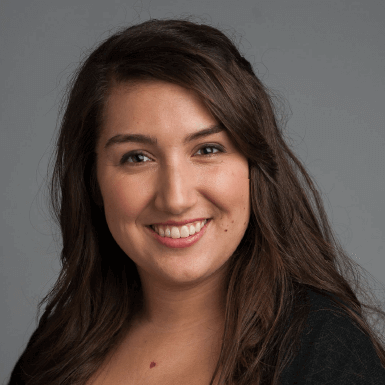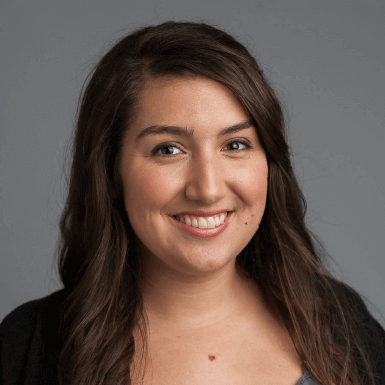 ASHLEY
NICODEMUS
UX Compass
A multidisciplinary designer with a passion for problem solving in both industrial design as well as digital experience domains. Ashley's problem-solving approach to design allows her to create easy to use and visually communicative solutions centered around user's concerns, values, and behaviors across multiple platforms and industries. Her work has spanned product design, interaction design, and graphic design for such brands as glasses.com, Intel, Boston Scientific and more.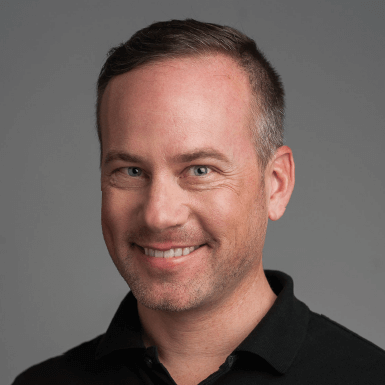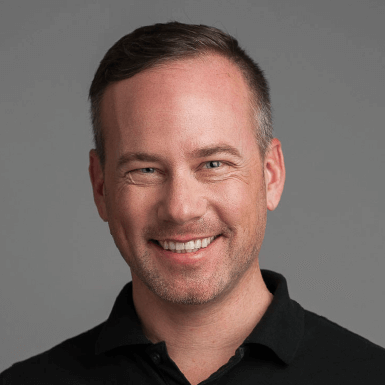 GEOFF
ISBELL
Interactive
Weboholic
Interactive, web, game and mobile developer able to create engaging experiences across multiple industries and platforms. His expertise includes XAML and HTML5. His work includes a diverse set of projects from Hollywood movie premier experiences, new product launches, interactive advertising, education, and consumer/ enterprise products. His client experience includes AOL, Motorola, and Boston Scientific.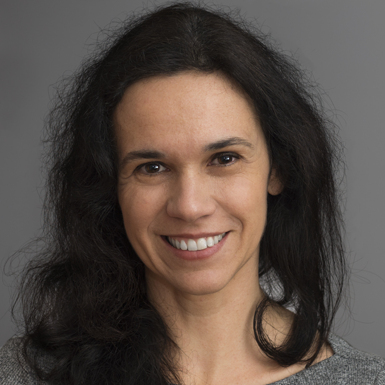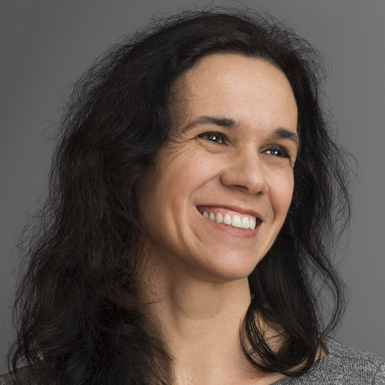 CYGNY
MALVAR
Digital Beautician
An innovative visual designer with over 15 years of experience in graphic design and digital experiences. Cygny has a passion for exploring new types of visual presentations and product concepts. Her talent, forged in her illustration and photography background, allows her to blend artistic beauty with product design, to achieve emotional reactions that attract and engage technology users. Her expertise includes information visualization.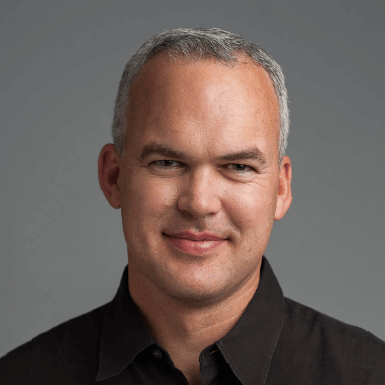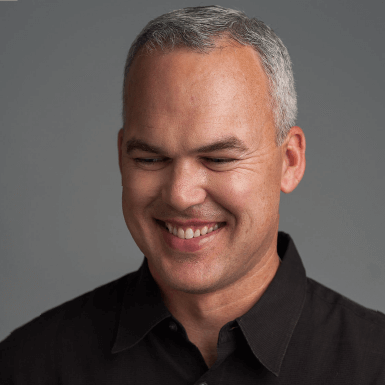 CHRISTOPHER
FUSELIER
Bit Wrangler
A Stanford trained engineer with two decades of experience developing software, Christopher believes customer happiness is a logical consequence of a well-documented code. His track record of successful commercial products includes desktop applications, client/server software, embedded solutions, web services, browser add-ons and mobile apps.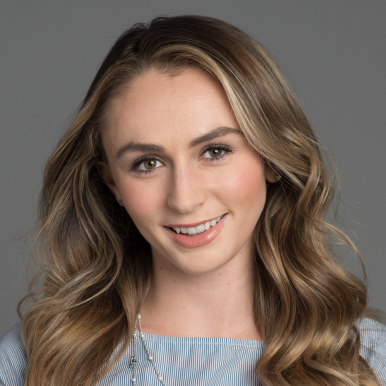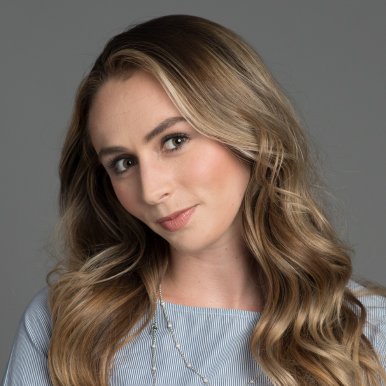 MEGAN
LEE-THORP
Cognitive Genie
Megan is a multifaceted UX researcher with a background in Cognitive Science. She brings a deep understanding of behavioral psychology to her work, which allows her to empathize with players on both sides of a product: the users and the developers. This combined with her inquisitive and highly observational nature makes her a well-rounded researcher. Megan has spoken at CHI, and has been published in ACM-SIGCHI. Her research experience includes usability testing for websites, software, and hardware; interceptive interviews; kid testing; and OOBE testing.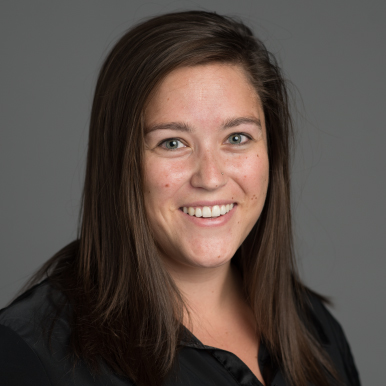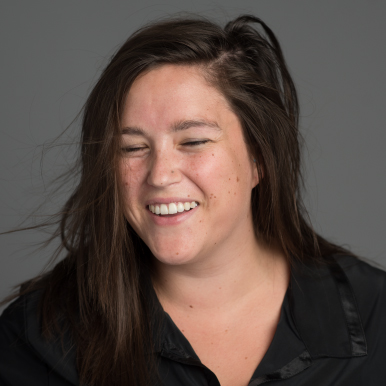 Annie
Pugliese
Intuitive Guru
Annie is a UX Designer with a background in Bioengineering: Cognitive/Perceptual Assistive Technology. With a passion for helping people and creating intuitive workflows, Annie designs with all users in mind. Knowledge of engineering, design and research allow her to approach problems from unique perspectives. Her recent work includes applications for cognitively impaired and handicapped individuals.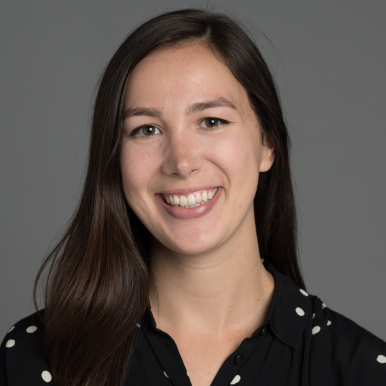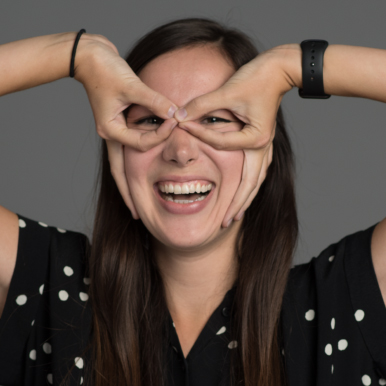 BLAIR
KOENEMAN
Pathfinder
Blair is an interaction designer with a computer science background. Her work includes web and mobile experiences for enterprise, consumer and healthcare experiences. Blair's work often focusses on overall systems-level problems that allows scalable UX frameworks to emerge. Her protyping skills include the use of products such as Axure.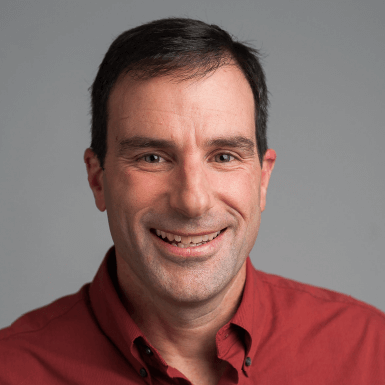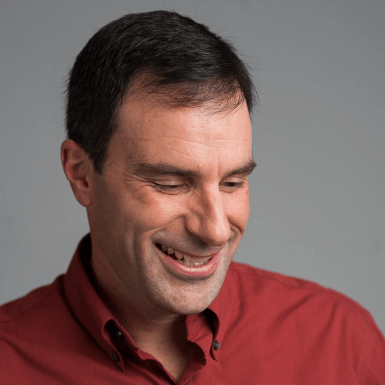 SCOTT
JACKSON
Code Stalker
A software developer with degrees in Electrical Engineering and Computer Science, Scott is responsible for turning big-dream ideas into real-world applications. His expertise includes mobile apps, web app front ends, and large backend integration challenges. He developed his broad range of hardware and software expertise as a Principal Engineer at Intel in a prior life.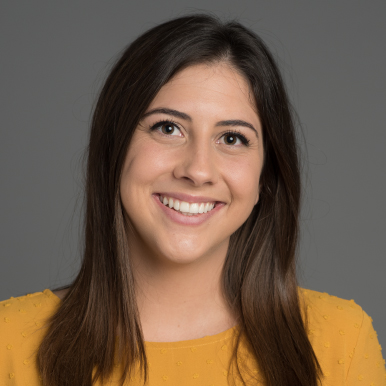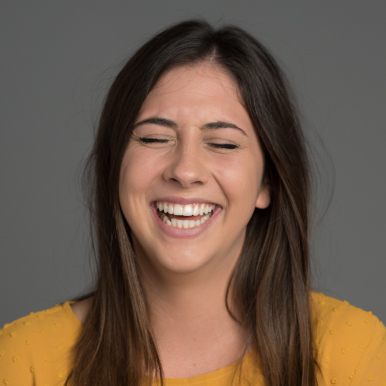 DANIELLE
PANIGALL
Ignitor
Danielle is an energetic and industrious team player with a love for all things marketing. Her dedication to educating and engaging customers about UEGroup and the many services we offer ensures meaningful and unique client experiences. Danielle sparks positive interest and reaction in various industries by exercising both outbound and inbound marketing efforts.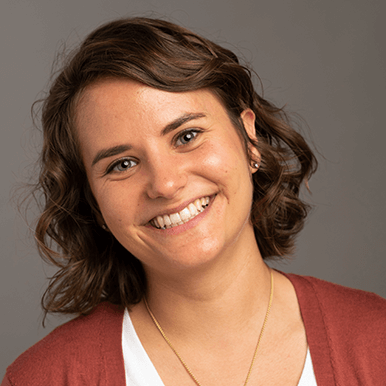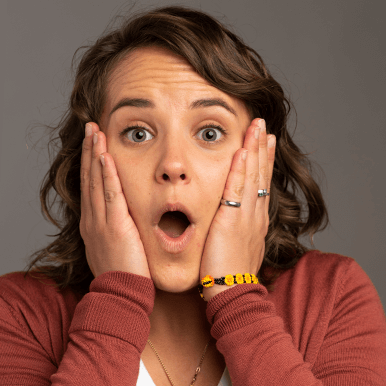 HELENA
Knapen
Curious Inquirer
Helena is a usability researcher with a background in Engineering and Human Factors. Her areas of specialty include consumer hardware and mobile technology. Helena is well versed both in research techniques such as usability testing and task analysis as well as design skills such as prototyping and wireframing. She speaks English, French, and Dutch.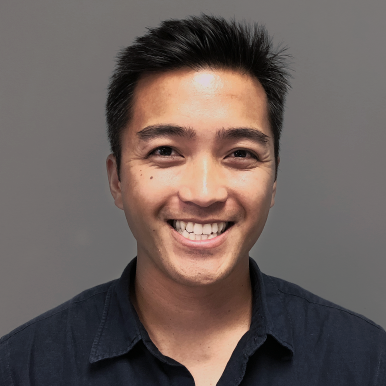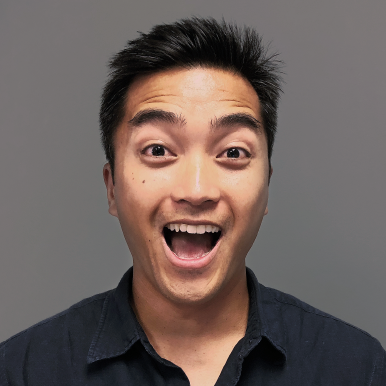 Neil Ranada
Dot Connector
Neil helps keep the design and development train moving across UEGroup's diverse portfolio of client projects and the creation of internal products. He has over 10 years of experience as a former U.S. Navy helicopter pilot and program manager. He appreciates the value of great design for completing basics tasks efficiently or managing complex ones in mission-critical environments. His work includes the creation of applications and design systems for clients who are leaders in the aviation and medical device industries.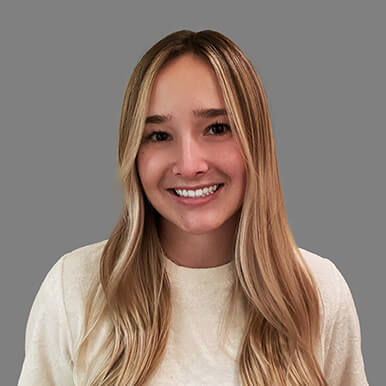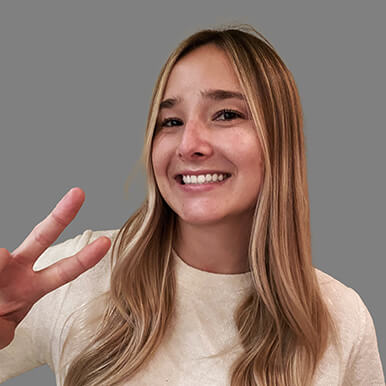 Sarah Field
Experience Innovator
Sarah has a passion for psychology and innovation and enjoys blending her interests to create user-centered experiences to make project visions into reality. Skilled in multiple facets of UX design, her work has spanned wireframing, prototyping, and interaction design for clients within cybersecurity and aerospace.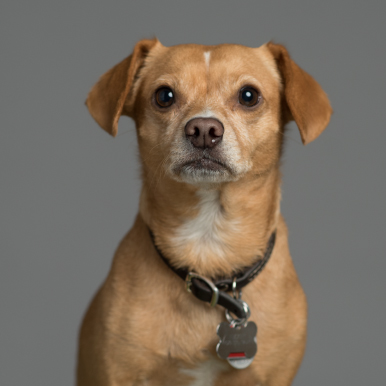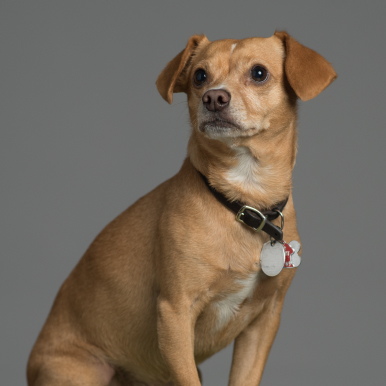 Tucker is a consummate professional in the canine arts with an advanced degree is Back Scratching from Whatsamattawith U. His keen observational senses allow him to participate in critical design and research meetings while in a deep meditative state. Career highs include the discovery of a 6 month old chew toy behind the conference room table and the extraction of a squeaker from an indestructible toy. He prefers to telecommute on days when visiting guests would prefer to not have a dog present in the office.